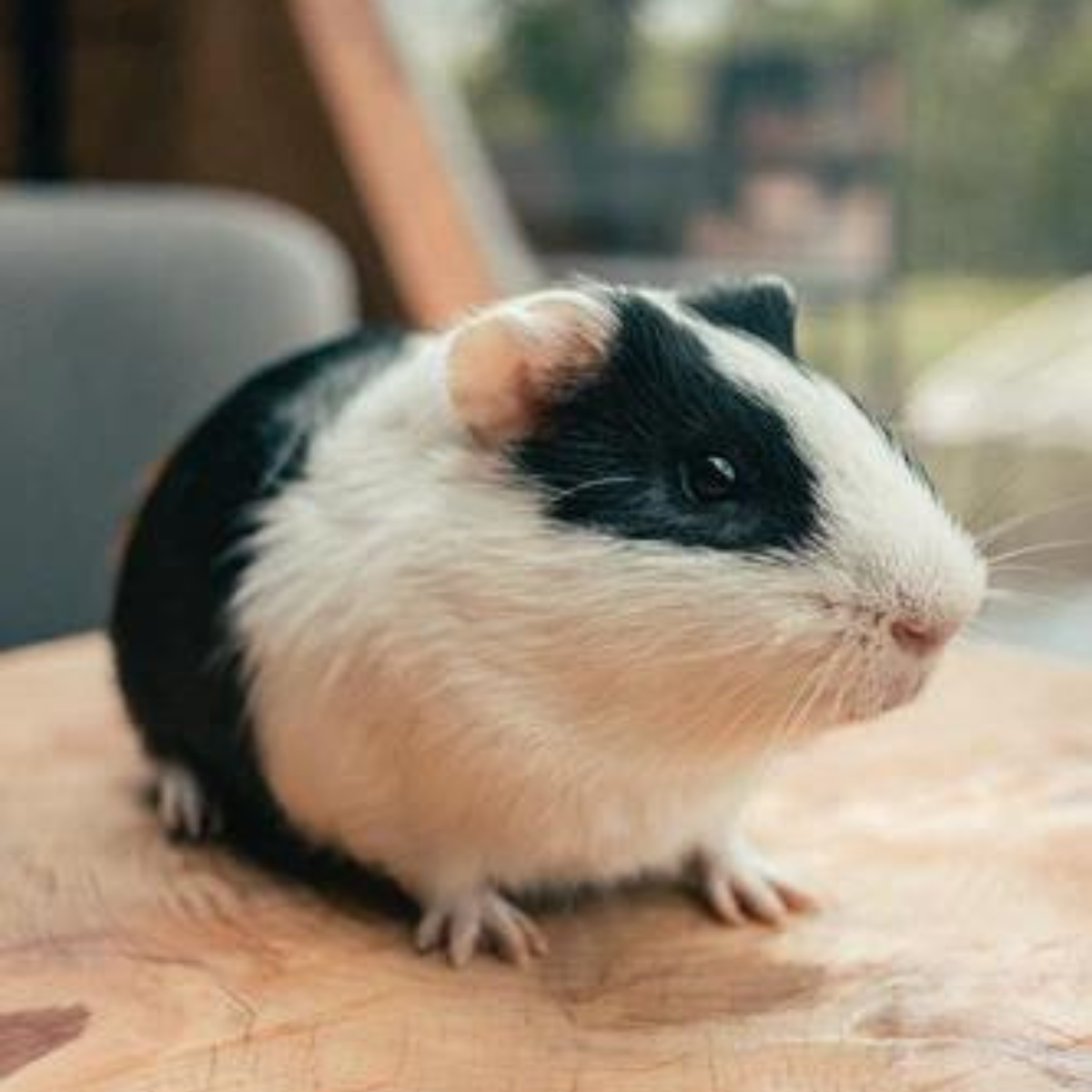 Tips for keeping your guinea pig's cage clean and odor free.
I remember when we first got our guinea pigs, we were amazed at how much waste these creatures could produce.
These little friends are surprisingly really good at making a mess in their cage. That's why we want to give you the best possible tips on how to keep your cage clean and odour free. The first thing you need to know is why guinea pig cages smell. These little friends go to the bathroom every 15 minutes! Isn't that crazy? Compared to a dog, a guinea pig relieves itself 95 times more per day than a dog. Guinea pigs are not smelly animals. What does smell is their litter box if it is not changed regularly.
This is actually the main reason why your cage will smell. Many people also wonder if having a certain gender will help. In fact, male guinea pigs smell worse than females. This is because male guinea pigs have a more active fat gland near their backside. As your guinea pig gets older, its smell may become less pungent.
This is because as your guinea pig ages, its metabolism slows down, which means it will relieve itself less frequently than younger guinea pigs. It's important to note that older guinea pigs spend more time sleeping in one place, so make sure to clean their sleeping area more often. The easiest way to keep the cage free of odours is to place your little friend in an area where he can get fresh air. Some air purifiers can also help get rid of bad odours and remove dust and hay from the air for your little piggy.
Keeping your guinea pigs' home clean is important, but it doesn't have to be difficult! Follow these tips to make sure you're doing everything you can to keep your rodent friends in the best possible condition. Follow a strict cleaning routine. Remove spills and food scraps with a quick cleanup every day and change the litter in the toilet areas every other day. You should clean the entire cage, all toys and accessories at least once a week with a suitable detergent. It is good to know that guinea pigs are very sensitive to cleaning products.
Before using a cleaning product, you should make sure that it is safe for your pet. You can also make the product yourself, it's easy, just mix three parts water with one part distilled white vinegar.
_____
Conseils pour maintenir la cage de vos cochons d'Inde propre et sans odeurs.
Je me souviens que lorsque nous avons eu nos premiers cochons d'Inde, nous étions étonnés de la quantité de déchets que ces petites créatures pouvaient produire. Ces petits amis sont vraiment doués pour semer la pagaille dans leur cage. Mais nous voulons vous donner les meilleurs conseils possibles pour garder sa cage propre et sans odeurs.
La première chose que vous devez savoir c'est pourquoi les cages des cochons d'Inde sentent mauvais. Ces petits amis vont aux toilettes toutes les 15 minutes ! C'est fou, non? 
Si l'on compare avec un chien, un cochon d'Inde fait ses besoins 95 fois de plus qu'un chien par jour.
Les cochons d'Inde ne sont pas des animaux qui sentent mauvais. Ce qui sent, c'est leur litière si elle n'est pas changée régulièrement. C'est en fait la principale raison pour laquelle votre cage sentira mauvais. De nombreuses personnes se demandent également si le fait d'avoir un certain sexe peut aider. En fait, les cochons d'Inde mâles sentent plus fort que les femelles. La raison en est que les cochons d'Inde mâles ont une glande graisseuse plus active près de leur derrière.
Au fur et à mesure que votre cochon d'Inde vieillit, son odeur peut devenir moins âcre. Cela s'explique par le fait qu'en vieillissant, le métabolisme de votre cochon d'Inde ralentit, ce qui signifie qu'il fera ses besoins moins fréquemment que les cochons d'Inde plus jeunes. Il faut savoir que les cochons d'Inde plus âgés passent plus de temps à dormir au même endroit, il est donc important de nettoyer leur zone de repos plus souvent.
Le moyen le plus simple de préserver la cage des mauvaises odeurs est de placer votre petit compagnon dans un endroit où il peut avoir de l'air frais. Certains purificateurs d'air peuvent également aider à se débarrasser des mauvaises odeurs et à éliminer de l'air la poussière et le foin de votre petit cochon.
Il est important de garder la maison de vos cochons d'Inde propre, mais cela ne doit pas être difficile ! Suivez ces conseils pour vous assurer que vous faites tout votre possible pour garder vos amis rongeurs dans les meilleures conditions possibles.
Adoptez une routine de nettoyage rigoureuse. Enlevez les éclaboussures et les restes de nourriture en faisant un nettoyage rapide tous les jours et changez la litière dans les zones de toilettes tous les deux jours. Vous devez nettoyer la cage entière ainsi que tous les jouets et accessoires au moins une fois par semaine avec un détergent adapté.
Il est bon de savoir que les cochons d'Inde sont très sensibles aux produits de nettoyage. Avant d'utiliser un produit de nettoyage, vous devez vous assurer qu'il est sans danger pour votre animal. Vous pouvez aussi fabriquer le produit vous-même, c'est facile, il suffit de mélanger trois parts d'eau avec une part de vinaigre blanc distillé.