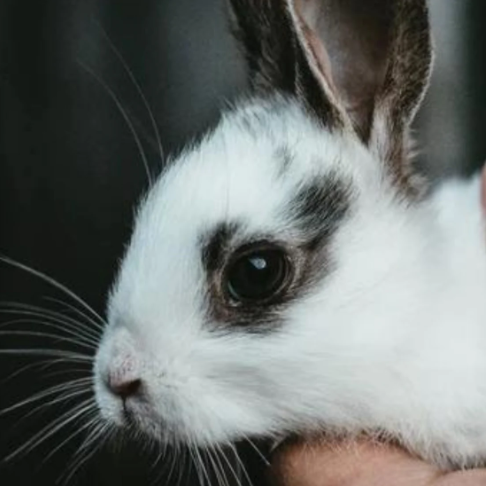 You want a new pet and have determined that a rabbit would be a good fit for your home, now comes the fun part. Choosing the rabbit that will be part of your family for years to come. I know you may think the fun part is choosing the name, but we realized that choosing a name can sometimes be difficult. Honestly, are we going to call it thumper, bugs or something super original...tough choice!
We want to share an option that some people don't immediately think about, adoption. When people think of adoption, the first thing that comes to mind is often a cat or dog. But shelters are full of small animals that want and deserve a second chance at life.
Here are some reasons why you should adopt from a shelter.
Adopting a rabbit from a shelter is a great way to give a deserving animal a new home. In addition to having a wide selection of different types of rabbits, adopting from a shelter is also very convenient. Shelter volunteers take the time to acclimate rabbits to life in an apartment or home. This makes the time and task of training your rabbit much less demanding.
This being said, before you go to the pet store to buy a rabbit, stop by the shelter to see if a rabbit could use a new family. Most importantly, remember that when you choose to adopt or buy a rabbit, it is for life, at least its life. Rabbits live longer than the average small pet. But how could you not want them for many years? After all, rabbits are as intelligent and sensitive as cats and dogs.
____
Adoption d'un lapin.
Vous voulez un nouvel animal de compagnie et vous avez établi qu'un lapin conviendrait à votre foyer, maintenant vient la partie amusante. Choisir le lapin qui fera partie de votre famille pour les années à venir. Je sais que vous pensez peut-être que la partie amusante est le choix du nom, mais nous avons réalisé que le choix d'un nom peut parfois être difficile. Honnêtement, allons-nous l'appeler thumper ou bugs ou bien quelque chose de super original... choix difficile!
Nous voulons partager une option à laquelle certaines personnes ne pensent pas immédiatement, l'adoption. Lorsque les gens pensent à l'adoption, la première chose qui leur vient à l'esprit est souvent un chat ou un chien. Mais les refuges sont remplis de petits animaux qui veulent et méritent une seconde chance  à la vie.
Voici quelques raisons pour lesquelles vous devriez adopter dans un refuge.
Adopter un lapin dans un refuge est un excellent moyen de donner un nouveau foyer à un animal méritant. En plus de disposer d'une large sélection de différents types de lapins, l'adoption dans un refuge est également très pratique. Les bénévoles des refuges prennent le temps d'acclimater les lapins à la vie en appartement ou en maison. Cela rend donc le temps et la tâche de dresser votre lapin beaucoup moins ardu.
Ceci étant dit, avant d'aller acheter un lapin à l'animalerie, passez au refuge  voir si un lapin pourrait avoir besoin d'une nouvelle famille. Mais surtout, n'oubliez pas que lorsque vous choisissez d'adopter ou d'acheter un lapin, c'est pour la vie, du moins sa vie. Les lapins vivent plus longtemps que la moyenne des petits animaux de compagnie. Mais comment ne pas vouloir d'eux pendant de nombreuses années ? Après tout, les lapins sont aussi intelligents et sensibles que les chats et les chiens.